Utterly Gorgeous Greenwich
A walk around Greenwich is almost mandatory if you want to walk the best of London!
The views from Greenwich Park were voted the second best view on a London walk by 24 London walking experts (coming in close behind Richmond Park!).
So if you haven't made it there yet, what are you waiting for?
---
Watch this beautiful video for some of the best sights in Greenwich Park:
Getting there
An ideal walk around Greenwich Park would take in all of these…
1. The famous views of the city
2. Admiring the deer in 'the wilderness' enclosure, at the southern end of the park:
3. The beautiful flower garden and rose garden:
4. And of course no trip to Greenwich would be complete without stepping over the famous Meridian Line:
---
Permalink | More hiking ideas!
How well do you know walking in London?
Try out this quiz and see how knowledgeable YOU are about walking in and around London!
Permalink | More hiking ideas!
London walking news round up
Here's a few London walking news items and articles you might have missed recently… from mushroom picking to a new nature reserve, and a campaign against the 'Lee Valley Tax'.
---
1. "Woodberry Wetlands: London's new wildlife oasis"
2. "Wild Wednesday? Try an after-work adventure"
3. "River Wandle volunteers working on Carshalton arm of river shortlisted for national prize after establishing brown trout population"
4. "Wilder edge of London's property market: 'Nature's housing association' finds homes for birds and bees"
6. "Calls for end to Lee Valley tax on south west Londoners"
7. "London's parks are cracking down on mushroom picking"
8. "Health and conservation experts back London National Park City campaign"
9. "Campaigners across London fight to save their community's green spaces"
---
Sponsors
Escape London - click here now!
Welcome! Do you live in London and love walking? I help frustrated London-based hikers to get out on the hills by providing inspiration, ideas, practical advice and encouragement. Satisfy your hill walking cravings! Read more here

Latest Updates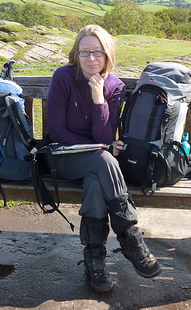 As Seen In: