The most outstandingly beautiful places to walk near London #2
When you need to escape the city, where do you head to?
You want to walk somewhere REALLY beautiful.
Somewhere that really makes you feel like you're in the heart of a unique landscape.
The answer?
Try an official 'Area of Outstanding Natural Beauty' (AONB).
There are eight close to London, possible to visit within a day. Wouldn't it make a great challenge to visit each of them?
Over an occasional series of blog posts, I'll be showcasing each one!
Today we are looking at:
No. 2: The Kent Downs
Here's a taster of what to expect from this AONB, and six 'must do' walks to experience the best of the area.
Get there by train from:
Waterloo, London Bridge, East Croydon
1. You'll definitely be able to get away from the hustle and bustle of city life here.
These lovely green fields are on a section of the North Downs Way; which of course is a fantastic way to explore this AONB.
2. If you're lucky, the fields might be yellow:
3. The Wye Downs give beautiful views over Kent; the Wye Crown memorial is a major viewpoint: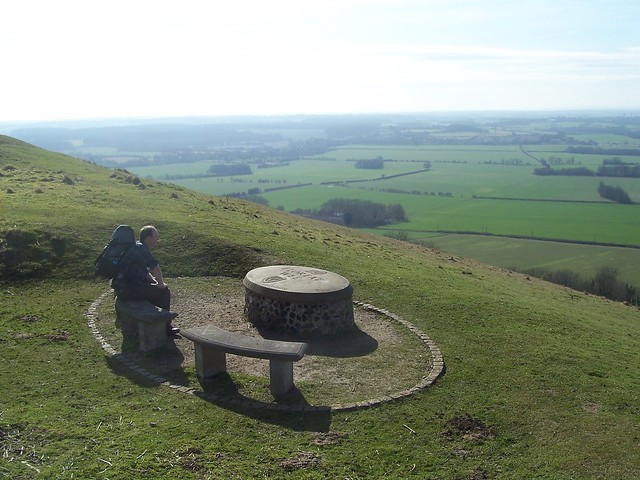 4. The Wye National Nature Reserve includes such beauty spots as the Devil's kneading trough:
[Devil's Kneading Trough by Alex (licensed under CC BY-NC 2.0)]
5. Kemsing Down also provides fantastic views:
[View from the North Downs Way Over Kemsing, Kent by Glen (licensed under CC BY 2.0)]
6. You'll find yourself passing through many orchards and vineyards:
[Fragrant by ACK 1974 (licensed under CC BY-SA 2.0)]
7. Bluebell Hill is a place that's loved by many:
[Bluebell Hill,Kent by simon*** (licensed under CC BY 2.0)]
[Bluebell Hill by Ben Allen (licensed under CC BY-ND 2.0)]
8. Knole Park is a stunning deer park on the outskirts of Sevenoaks:
[Bluebell Hill by Garry Knight (licensed under CC BY 2.0)]
9. Just walking out on the Downs is a great experience in any weather:
[Storm over the Downs by David Hewson (licensed under CC BY-NC 2.0)]
10.And of course, we can't forget the white cliffs of Dover:
[Thie White Cliffs of Dover by Tobias van der Haar (licensed under CC BY 2.0)]
Best six walks recap!
---
Sponsors
Escape London - click here now!
Welcome! Do you live in London and love walking? I help frustrated London-based hikers to get out on the hills by providing inspiration, ideas, practical advice and encouragement. Satisfy your hill walking cravings! Read more here

Latest Updates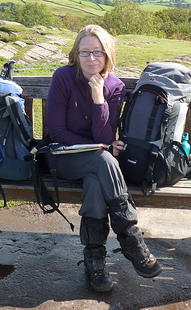 As Seen In: