A 60 second action to save your hiking memories
When I thought I'd lost all my hiking memories from a wonderful day's walk in the Brecon Beacons, I was kicking myself.
I'm not saying I'm clumsy, but this was the second time I'd make this mistake.
So it reminded me to pass on this great little tip so it doesn't happen to you, too!
Watch this short video I made for you about how to make sure you never lose your hiking memories
If you enjoyed this tip and would like more like this, I'd love to invite you to sign up for my free series on Hiking in Britain.
Sponsors
Escape London - click here now!
Welcome! Do you live in London and love walking? I help frustrated London-based hikers to get out on the hills by providing inspiration, ideas, practical advice and encouragement. Satisfy your hill walking cravings! Read more here

Latest Updates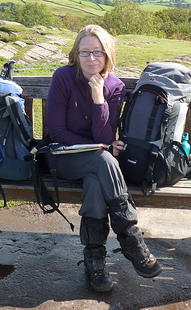 As Seen In: