How to find cheap train tickets for the Lake District
Think the Lake District is out of reach?
It may not be…
Watch this video I made for you about how to find train tickets that cost £16.50 not £165.00!
Here are the links to a couple of 'farefinder' websites I've been using:
farefinder.eastmidlandstrains.co.uk
If you enjoyed this tip and would like more like this, I'd love to invite you to sign up for my free series on Hiking in Britain.
Sponsors
Escape London - click here now!
Welcome! Do you live in London and love walking? I help frustrated London-based hikers to get out on the hills by providing inspiration, ideas, practical advice and encouragement. Satisfy your hill walking cravings! Read more here

Latest Updates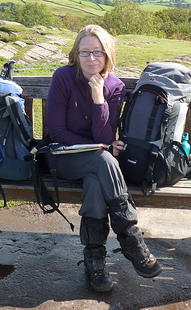 As Seen In: