Looking for a hiking group that gets out of London?
Want to go hiking OUT of London, in some real wild countryside?
Don't want to travel on your own? Prefer to walk with like minded people?
If you're after a group that only organises DAY WALKS, your best bet is to head over to Rambling Clubs which maintains a comprehensive list of London groups and clubs. There are a great deal of groups for all interests and abilities.
Want to cut down the cost of WEEKENDS AWAY outside London by grouping together with others? Or just fancy some company?
No problem! There are plenty of groups in London that organise walking weekends away.
Most of these groups also organise London day walks too as well as weekend trips to various National Parks and great hiking locations around the UK.
Here's a lovely video of a group trip to the Brecon Beacons organised by the AAA London – The Action Adventure Activity meetup group.
If you know of any more groups that organise weekend hiking trips away from London, let me know and I'll update this page!
(Note: I only list groups that organise weekend trips on this page. If your groups organises day walks, please contact Rambling Clubs to add your group there.)
Sponsors
Escape London - click here now!
Welcome! Do you live in London and love walking? I help frustrated London-based hikers to get out on the hills by providing inspiration, ideas, practical advice and encouragement. Satisfy your hill walking cravings! Read more here

Latest Updates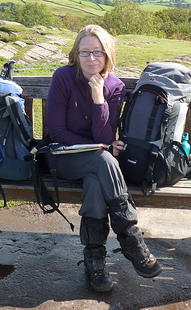 As Seen In: