Could you live outside London?
Belinda Aspinall sheds light on questions I think we've all asked ourselves as we've rambled through a rural idyll on a break from the city:
"Who on earth lives in this village? What do they do here? (and more importantly… could I do it?)"
"I wonder who lives there?"
…Words I've uttered as I walked in rural Dorset.
My husband's obsession with holloways (ancient, sunken, tree-lined paths) takes us to places not often visible from the motorways and A roads, and frequently leads to dreams of living in truly rural bliss.
But who is it who lives there and what on earth are they doing to earn an income?
Whilst we know from Trip Advisor there are now a multitude of small B&Bs opening all over the place it's also true that everyone can't be offering freshly squeezed orange juice and handmade sausages; so what are they doing on a Monday morning?
As founder of Life After London I'm now a little wiser as to what they are doing there… and I've discovered it's everything.
In cities we take for granted our fast broadband and super speeds. Rural communities have taken a little longer to catch up (and in some cases the fight for high speed continues) but for many, the spread of the big bad internet has meant rural England isn't just about jam, marmalade and crochet classes and Pilates in the village hall.
There really are small business operating from almost every kitchen table in the country… and it isn't just small business. More and more 'grown up' jobs enable people to work at least some of the time from home, so for some living in rural England just got a bit more accessible.
We have found that this ability to 'work from home' has widened the search parameters for those looking to make a life after London. Previously the commuter belt – one hour maximum on the train – was really as far as people could look.
But now with the chance of working at home perhaps two days a week, and a room to rent in London being more easily available via various websites (such as www.spareroom.co.uk and www.mondaytofriday.com) it is actually possible to live in rural Britain even if your work still means you need a city life.
So you want to move? You need the right attitude…
Rural life isn't always the shiny happy idyll we envisage. In fact it can be tough at the start, and finding the right place to live is key. Cities aren't always very friendly, but somehow there are people around all the time and if push came to shove you'd probably find a like-minded soul not far from home.
That can be trickier in the countryside. Some areas can make you feel a bit like an outsider for a while, a community that is going on around you with you watching from the side lines.
But it's all about attitude. In one village I know, a lady arrived from the city and immediately decided to set up a community group; she had heard there wasn't one. It was true, there was nothing formally in place but it's a very close community and her actions put everyone's backs up and she upset a lot of people trying to do the right thing, but not taking steps to see what's already there isn't the best way to start.
However all that said, if you get the right area for you it can be a fantastic way of life. If you're there all the time or popping back and forth to a city you can still settle in and make proper friends.
Shopping locally is always my advice to someone moving. Yes, doing an online internet shop is easier, quicker and potentially cheaper but when you're new, visiting the village or local shop or finding a nearby farm shop, enables you to engage with the locals, have a proper chat and start building relationships.
The other advice has to be to say yes to everything. It's easy when you live surrounded by friends but when it's new you've got to get out there. If the local village pub quiz sounds like your idea of a nightmare, force yourself to go, smile, buy a pint and get involved. You won't have to join in for long but just enough time to meet a few people.
I'd also advise not to volunteer to organize or run anything for a while. Although it might seem like the perfect opportunity, you might find your ear being bent by one particular group who might not be ingratiating themselves with everyone else. It's easier to stay a little bit aloof whilst you work out the lie of the land.
So when you're next walking through rural Yorkshire and decide that actually you really could make a go of it there are a few things to consider. Firstly work – the necessary evil in life but before you make the leap consider how you can work from home a bit. If it will involve a lengthy commute think it through – driving long distances on a winters morning can be particularly exhausting.
Make sure you check the broad band speeds. It might seem obvious but many a buyer has been massively disappointed to arrive in a new house to discover the internet moves at 'olden day speeds'.
Finally check out the local community, spend weekends in B&B's if you can, ingratiating yourself with the locals. Not only will you then know a friendly face when you move but you'll also get a feel for an area and work out if you'll find some likeminded souls. A move to rural England can bring about all sorts of character changes but don't forget you are still you and it's important to find some friends with whom you can relax.
---
Lifeafterlondon.com was founded in 2011 by Belinda Aspinall to help and support those considering a move to a new area. The forums on the site are split into areas and the website has contacts all over the UK willing to give local advice to anyone who is asking.
Questions on the site range from anything like general aspects of where to live, school and community advice as well as specifics like finding builders and suppliers in new areas.
The website regularly produces helpful articles for those considering a move such as help selling houses and articles for those making the move such as 'what to wear in the countryside'. The website is free to join and can help you with your move. If you're planning a move or just curious about a new area then visit Lifeafterlondon.com for free help and advice from locals.
Sponsors
Escape London - click here now!
Welcome! Do you live in London and love walking? I help frustrated London-based hikers to get out on the hills by providing inspiration, ideas, practical advice and encouragement. Satisfy your hill walking cravings! Read more here

Latest Updates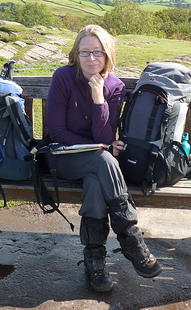 As Seen In: