London Terminals to Windermere
In my latest video blog from a weekend trip to the Lake District I show off my new boots (1:35 minutes in), my other new mystery purchase (highly recommended) (4:40 minutes in), but most importantly how I got to Langdale from London by public transport and how you can it too (6:00 minutes in) and why you deserve to get out of London and go hiking even if it does cost money! (11:45 minutes in).
By the way, carrying a laptop was a really stupid idea… I didn't get any writing done at all!
Sponsors
Escape London - click here now!
Welcome! Do you live in London and love walking? I help frustrated London-based hikers to get out on the hills by providing inspiration, ideas, practical advice and encouragement. Satisfy your hill walking cravings! Read more here

Latest Updates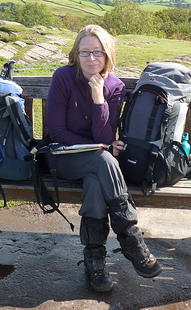 As Seen In: