British Summer Time is coming!
Yep on the 29th March the clocks finally change and give us brighter and longer days and the prospect of spring and summer walking to look forward to.
Woohoo!
To celebrate I'm doing TWO things:
1. Sharing my Top 3 Tips (in 3 minutes!) for first time hiking in some of Britain's best hiking locations.
You can grab them for FREE by signing up to my 'Hiking in Britain' FREE email series (you get the option to be sent the videos the day after you sign up).
It's my package of walking weekend guides (+ much much more).
The "yay-it's-finally-British-Summer-Time" Walk Your Weekends 50% off FLASH SALE will be starting on Sunday 29th.I have NEVER priced it this low and won't be doing it again for a long time – if ever.
If you want to find out more, sign up.
Well I'm off with my toddler to enjoy the sunshine! Have a great week,
Catherine
p.s. Don't forget to sign up if you want to be the first to know when Walk Your Weekends goes on sale. 🙂
Sponsors
Escape London - click here now!
Welcome! Do you live in London and love walking? I help frustrated London-based hikers to get out on the hills by providing inspiration, ideas, practical advice and encouragement. Satisfy your hill walking cravings! Read more here

Latest Updates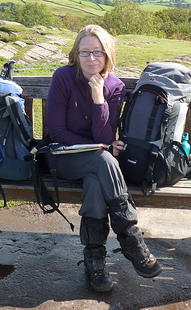 As Seen In: