London Hikers: I want you!
In this video, I explain why:
Want to contact me? Ask a question? Got an idea for a guest post? Want to contribute a video?
Basically I'm looking for people to contribute video blogs or blog posts about short walking trips they've done based out of London. Not day walks, but weekends away. Where did you get to? How was it? Would you recommend it? How did you get there? Where did you walk?
You can also contact me at the following places:
YouTube.com/user/TheLondonHiker
Email: catherine [at] londonhiker.com
Sponsors
Escape London - click here now!
Welcome! Do you live in London and love walking? I help frustrated London-based hikers to get out on the hills by providing inspiration, ideas, practical advice and encouragement. Satisfy your hill walking cravings! Read more here

Latest Updates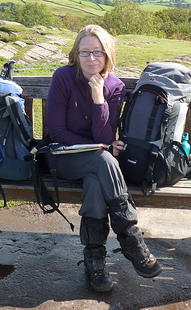 As Seen In: