My biggest freebie ever!
STARTS WEEK OF 4TH AUGUST!
I'm working on my biggest freebie ever!
Would you love to do more hiking around Britain, but have:
no ideas
no car
no holidays left
Well…I can help!
Sign up to get my forthcoming FREE information series sharing some of my best resources and information if you want to go hiking more around Britain but don't know where to start.
This is especially useful if you:
are new to Britain or new to hiking in Britain
feel caged, cramped and crowded in the city and don't want to wait until your next major holiday to see a blade or grass or get your boots on the hills
feel overwhelmed by all the options and just want to know what's best
don't have time to go hiking
live in London – about as far away from the hills as you can get!
Connect with the landscape. Find FREEDOM. Feel like a child in play. Fall in love with Britain.
I'll be giving away:
my top 7 resources I've used to plan hikes in Britain – and demonstrating how to use them
my 5 day crash course in hiking in Britain: I'll share how to find out where to go and what to do
my personal top 5 recommendations of walking weekends in some of the best of Britain's hiking areas
Just sign up below and you'll get all my free resources and exclusive video trainings (as soon as they're ready!) as well as news about how I can help you explore Britain – and you can unsubscribe at any time you like.
It all starts on the week of the 4th August. Don't miss out!
See you on the inside? 🙂
Sponsors
Escape London - click here now!
Welcome! Do you live in London and love walking? I help frustrated London-based hikers to get out on the hills by providing inspiration, ideas, practical advice and encouragement. Satisfy your hill walking cravings! Read more here

Latest Updates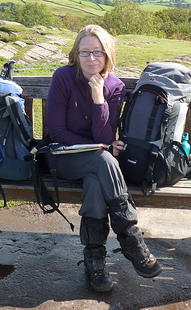 As Seen In: