London to the Lake District: A Video
I found this video on YouTube from mixmaxne, showing how easy it is to get from London to the Lake District by train:
It's only a few hours travel from Euston. If you've never been, you really should go!
If you have a comment on this post, feel free to tweet me, or come over to Facebook and comment! (Or, of course, sign up below for more of this kind of thing!)
Sponsors
Escape London - click here now!
Welcome! Do you live in London and love walking? I help frustrated London-based hikers to get out on the hills by providing inspiration, ideas, practical advice and encouragement. Satisfy your hill walking cravings! Read more here

Latest Updates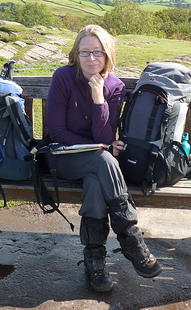 As Seen In: